Sarah John Afana (a/k/a schemata) is a well-rounded individual, especially when it comes to her ornaments. She creates colorful, contemporary, hand painted glass ornaments for many holiday occasions.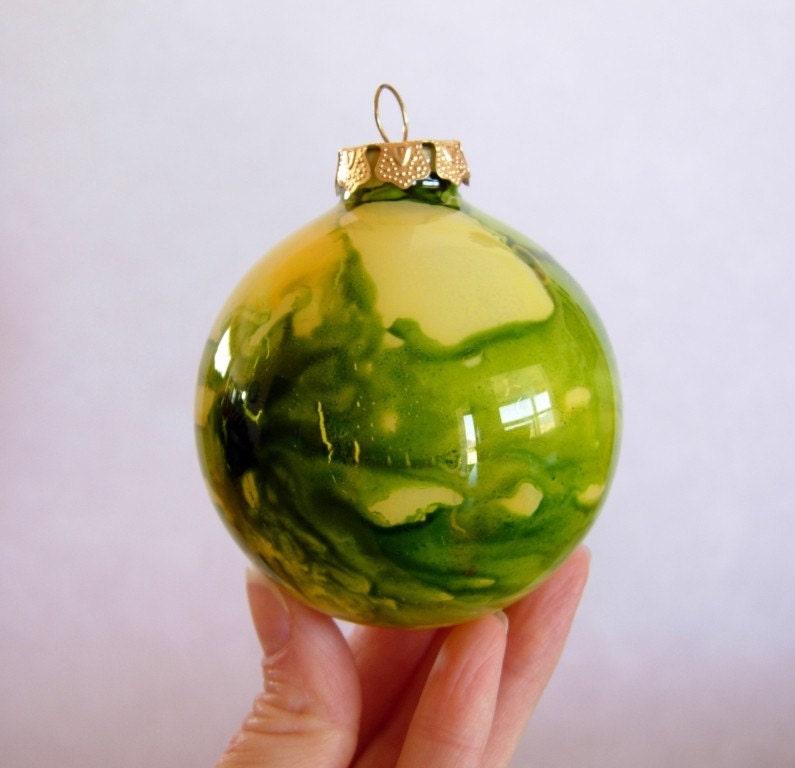 As Sarah says: I practiced, studied and taught many forms of art throughout my years in California. Painting, drawing, ceramics and fine crafts had been a part of my entire life. I found myself wanting to be in a new place and exploring other ways to create. I moved to New York City, took my love of assembly to the kitchen and graduated from the French Culinary Institute. I began working as a recipe developer in the Food Network Kitchen where I spent my days designing with ingredients.
I am now being drawn back to the paints and tools of my studio to fulfill my constant craving for the fun and surprise that comes from creating art.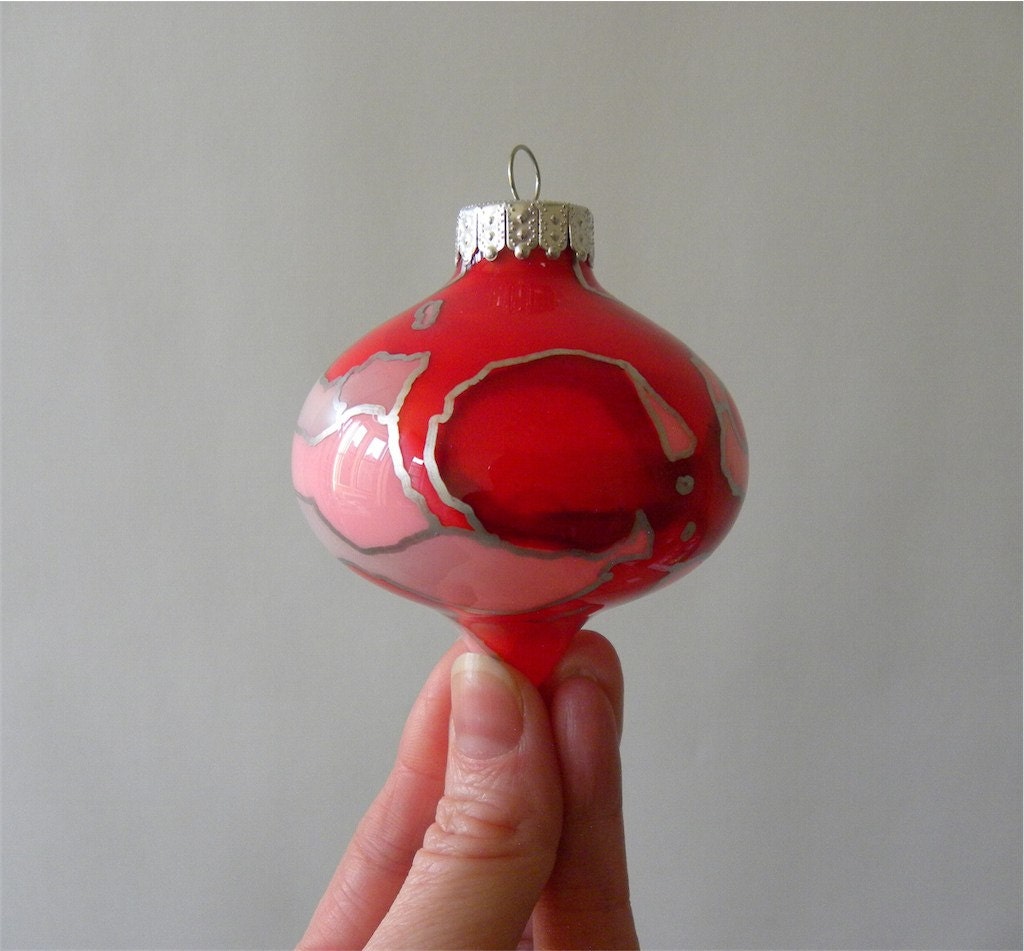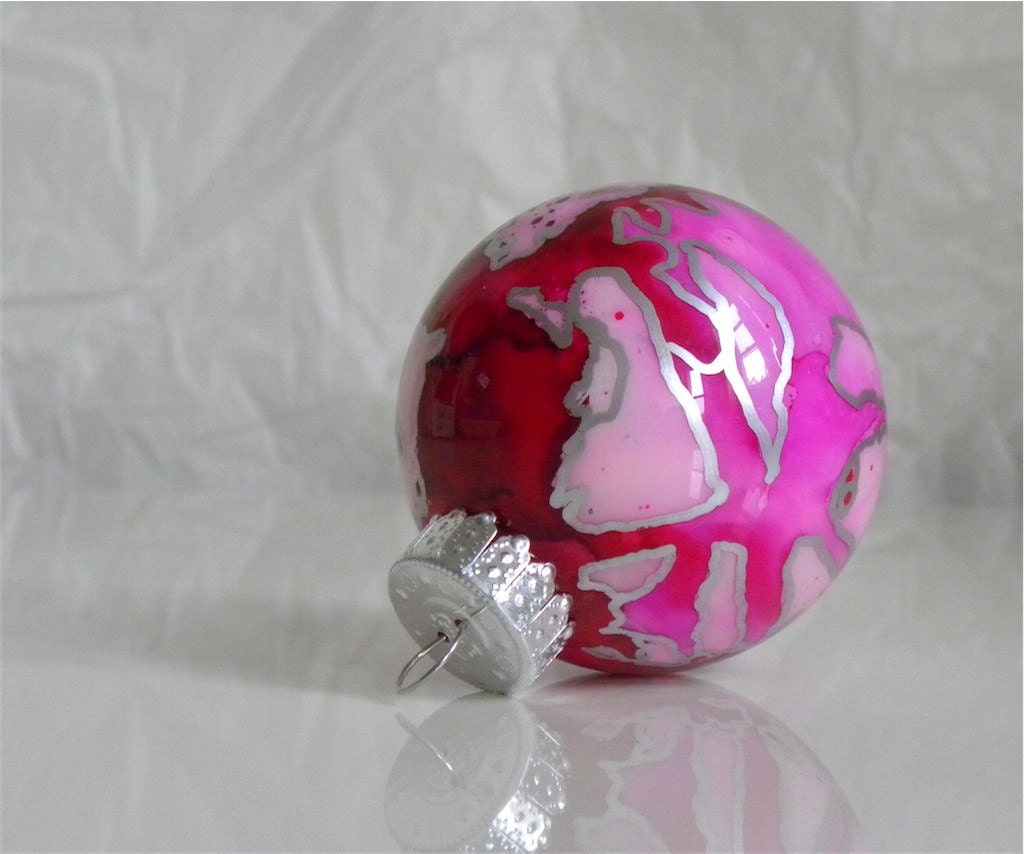 Check out
Sarah's
shop if you are looking for a great gift idea.