Brian looking through a fragment of mouth blown clear and white flashed antique glass


Featured:
WesternArtGlass
Interview by:
MargotBianca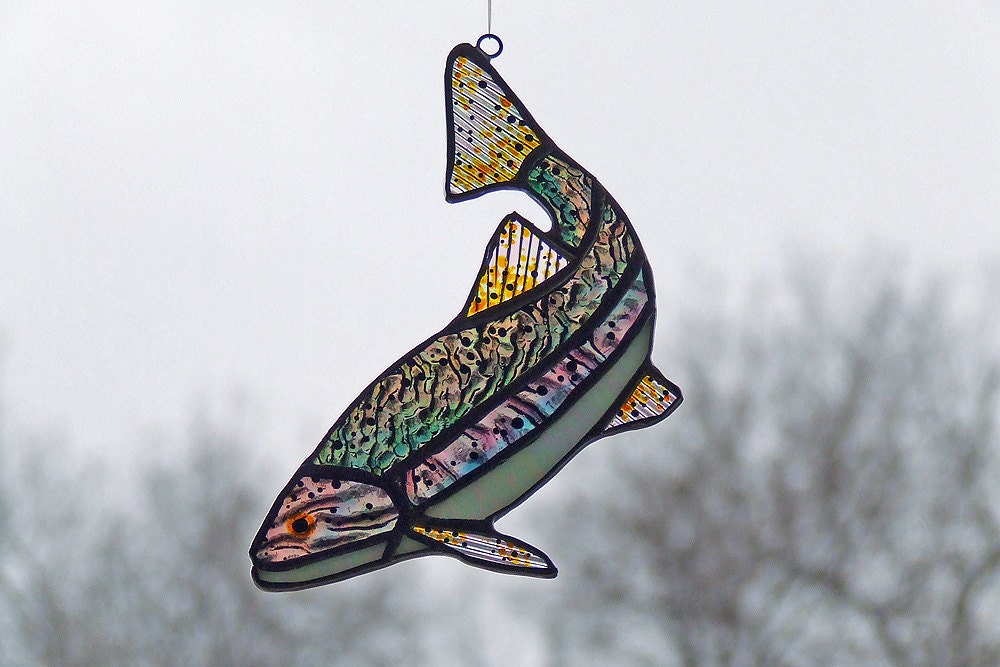 Tell us a bit about yourself. How long have you been making your glasswork? How did you get started down this path?
I started drawing when I was a wee lad. We were very poor, and the bunk beds that my older brother and I dreamed in were conveniently tucked into a corner of the living room. Under my brother's watchful eye, we made aquariums out of discarded cardboard boxes, and dangled crayoned paper fish with leftover twine. Running through the neighborhood bare naked, was another of my specialties! I enjoyed motorized street sweepers and trolleys as I peered into the goings on animating Winnipeg, Manitoba. "Street sweeper's crying," and, "Transfers OFF!" were a couple of my standard sayings.
Much later, my brother suggested that my drawings would translate well into stained glass. I spent part of a summer learning the different aspects of making stained glass panels and lamps in his studio in Winnipeg. That was over thirty years ago. At that time, I was pleased to sport the smallest ears in my family of origin. As the years pass, my ears keep growing (I have a daughter in law with smaller ears than me), as my glass work gets smaller--cutting little leaves from sides of beer bottles to dangle from earlobes!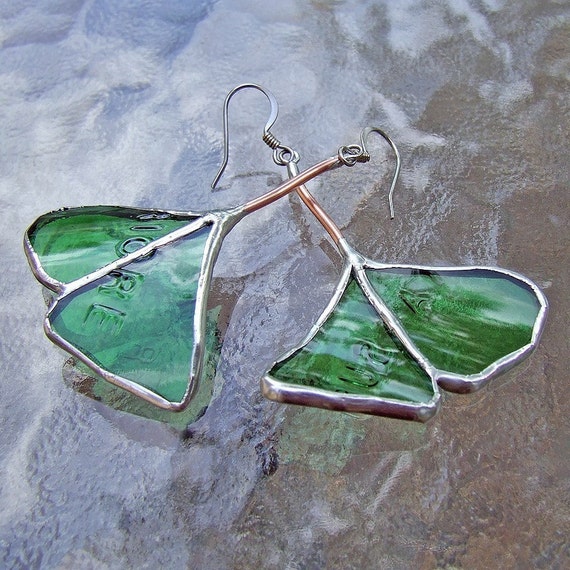 What is your favorite item in your shop right now? Why do you like it the most?
My favorite piece in my shop is a
simple leaf branch
...
...with graceful leaves. I enjoy the simplicity and the organic balance. My granddaughter enjoys delicately setting the mobile in motion.
Do you have any goals for your shop in the coming months, as we prepare for holiday madness? What new steps do you want to take with your work?
In case you haven't heard...it's almost Christmas!?! This year, I'd like to have more pieces already made. I'm toying with the idea of a Curio Shop section with tree and leaf drawings, weird vintage stuff (including books and vinyl), strange handmade books incorporating poetry, prose and drawings (little walkabouts in my neighborhood), and whatever pops into my so called head.
Check out
Brian's Etsy Shop
!